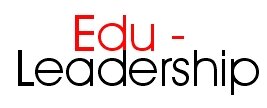 Reed Martin, J.D. Special Education Law (www.reedmartin.com)
Reed Martin is an attorney who has concentrated on special education rights for over 32 years. He is a graduate of the University of Texas School of Law where he was an editor of the Texas Law Review and a director of the Moot Court Board. He was a legislative assistant to the U.S. Senator who chaired the education subcommittee as the Congress began developing special education laws. He practiced in Texas for 22 years, working with over 4,500 families before moving to West Virginia. Reed has also worked with attorneys and parents in all 50 states on special education cases. He is a parent of a student who required special services through IDEA (Individuals with Disabilities Education Act) and Section 504.
Reed helped establish the federally required Protection & Advocacy agency in Texas (Advocacy, Inc.) and served five years as Senior Attorney. He also received a statewide Parent Training and Information grant in Texas which he ran. He has served on the national, state or local board of two dozen disability organizations. He has also testified several times at the request of Congress, several state legislatures and the U.S. Commission on Civil Rights. Texas Governor, Mark White, appointed Reed to head a task force on the unmet needs of Texans with disabilities and Reed drafted several bills which became law in Texas.

Reed has litigated under Section 504 and the ADA as well as the IDEA. He has also successfully pursued Section 504 complaints through the Office for Civil Rights in several regions. He has had cases in several Circuit Courts of Appeals and the U.S. Supreme Court on issues of attorneys' fees, the IEP, least restrictive environment, extended school year, related services, school health services, parental reimbursement, and private school placement. He has represented children with autism, Down Syndrome, learning disabilities, AD/HD, health problems, hearing impairment, behavior problems, emotional disturbance, visual impairment, mental retardation, cerebral palsy, traumatic brain injury, and mobility impairment.
He frequently files amicus curiae (friend of the court) briefs at the Circuit Court and Supreme Court level for disability organizations. Reed has produced several books, videos and audios on special education law and has conducted over 425 workshops in all 50 states. The publication of his 1978 book "Educating Handicapped Children: The Legal Mandate" established Reed as a national advocate for children with disabilities. Reed's newest publications include: "ASK REED - ANSWERS to Special Education Questions"; "Advocating for Your Child with AD/HD & LD"; and "Getting Your Child With Autism What They Are Entitled To Under All The Federal Laws."
Some of the cases he has been involved in are Tatro v. Irving ISD (Supreme Court decision on school health services), Daniel R. v. State Bd. of Educ. (Circuit Court decision setting standards for least restrictive environment/inclusion); Jason S. v. Kirby (removing hearing officer as biased); Angela L. v. Pasadena ISD (expert witness on relief available under Section 504 and 1983); Shelley C. v. Venus ISD (definition of prevailing party for attorney fee award); Angel G. v. T.E.A. (state education agency duty on child find); Board of Educ. v. Rowley (amicus at Supreme Court on definition of appropriate education); Alamo Heights v. Board of Educ. (amicus at Circuit Court on extended school year); Carter v. Florence County (amicus at Supreme Court on reimbursement for private placement); Guckenberger v. Boston Univ. (amicus in federal court on accommodations required under Section 504 and the ADA at the college level).
With the recent sweeping amendments to the IDEA he is revising his materials and conducting workshops around the country to teach parents and attorneys how to use "the most significant changes in special education law in 22 years" and "the dozens of amendments that can help parents get much better services for their children." In order to respond to the numerous requests from parents from every state for Reed's help, our newest service, through our POWER (Parents Organizing to Win Educational Rights) organization, is POWER Advocacy Services.
Reed can be reached through email at or http://www.reedmartin.com
Reed Martin, J.D.
P. O. Box 487
Morgantown, WV 26507
(304) 598-3406 (Ph)
(304) 598-3512 (Fax)

http://www.reedmartin.com

Copyright 2001 Edu-Leadership.com. All rights reserved.